Playa del Carmen Group Travel
Playa del Carmen packages are usually All Inclusive which include the hotel, flight to the Cancun airport, airport transfers to your hotel, food, drinks, taxes, tips and more! If you're organizing a family reunion, a graduation party, destination wedding or a corporate retreat, then all inclusive vacation packages are the best way to go. Eliminate all the stress of taking out your credit card every time you want to buy a salad or burger. For groups traveling to Playa del Carmen with 50 or more people, it's a good idea to book your vacation packages 6+ months out, otherwise you're risking the resort selling out. If you're traveling with a group, you're probably looking where to stay in Playa del Carmen. The best all inclusive resorts and areas to stay are usually the best for group travel.
Looking for a Playa del Carmen group travel rates?
Call/Email us for free group travel quotes
Deposits as low as $50+ per person (Secures rates)
Monthly payment plans
Guaranteed lowest rates at the time of booking
Free group website to help manage payments
Free resort stay and room upgrade perks*
Price match guarantee at booking
Contact an expert about Playa del Carmen group travel rates by filling out the form below. It's our job to get the lowest rate possible, so you get more people to attend your group vacation.
All Inclusive Resorts in Playa del Carmen for Groups
If you're looking to organize Playa del Carmen Group Travel sometime this year or next year. Consider these Playa del Carmen resorts, because they accommodate groups very well with free stays and group concessions.
Secrets Maroma
RIU Palace Riviera Maya
RIU Palace Mexico
RIU Yucatan
Iberostar Paraiso Lindo
Iberostar Paraiso Beach
Ocean Coral & Turquesa
Where to stay in Playa del Carmen?
Many people really want Playa del Carmen all inclusive resorts and ask about the RIU Palace Playa del Carmen, but it's not actually the hotel. The misconception comes from the fact that there are 2 RIU Palace resorts in Playa del Carmen, the 1st one is RIU Palace Riviera Maya and the 2nd is RIU Palace Mexico, but both are in Playa del Carmen, so people get confused. Other Playa del Carmen resorts are build horizontally and are more spaced out than Cancun. Ideally you want to stay somewhere near 5th avenue and Maroma Beach, so you have the option of going to one of the most romantic beaches in the world and checking out a safe ares with shopping and nightlife. We work with all the resorts in Playa del Carmen and will be happy to make it less overwhelming for you.
---
Best resorts for Playa del Carmen group travel
RIU Palace Mexico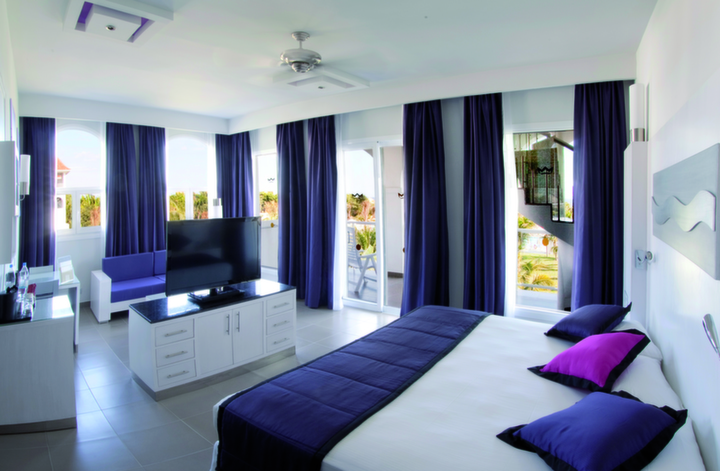 RIU Palace Riviera Maya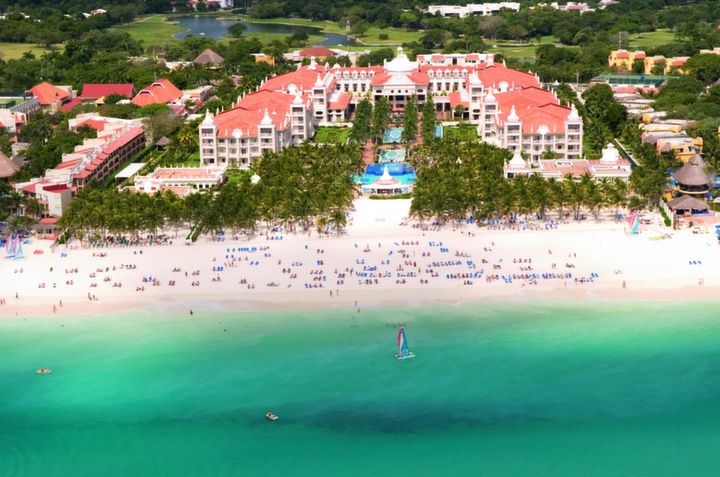 Ocean Coral & Turquesa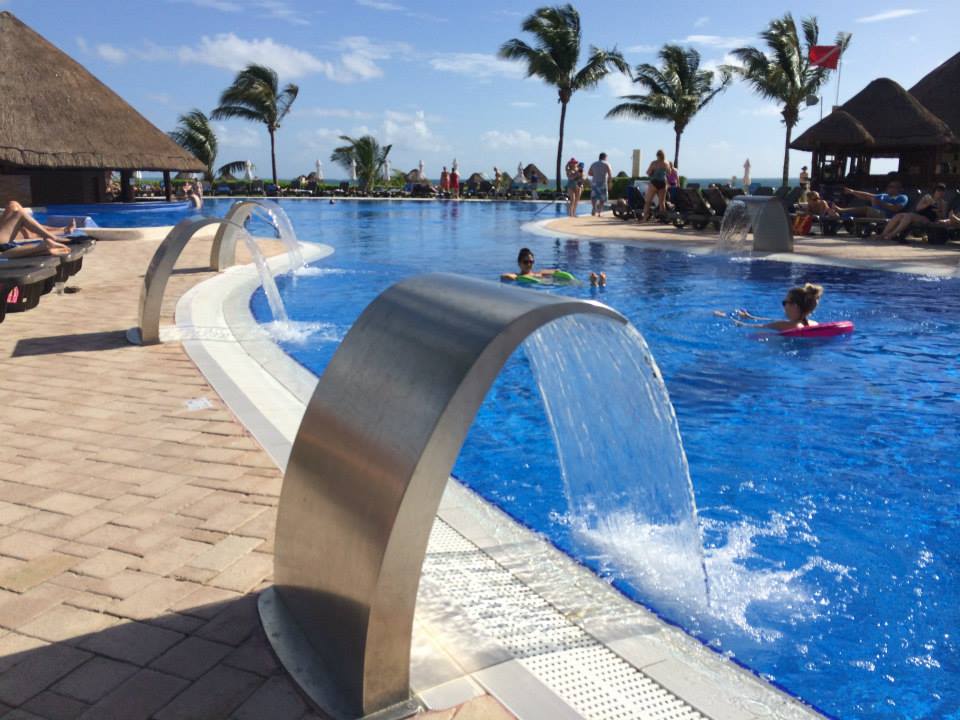 Iberostar Paraiso Lindo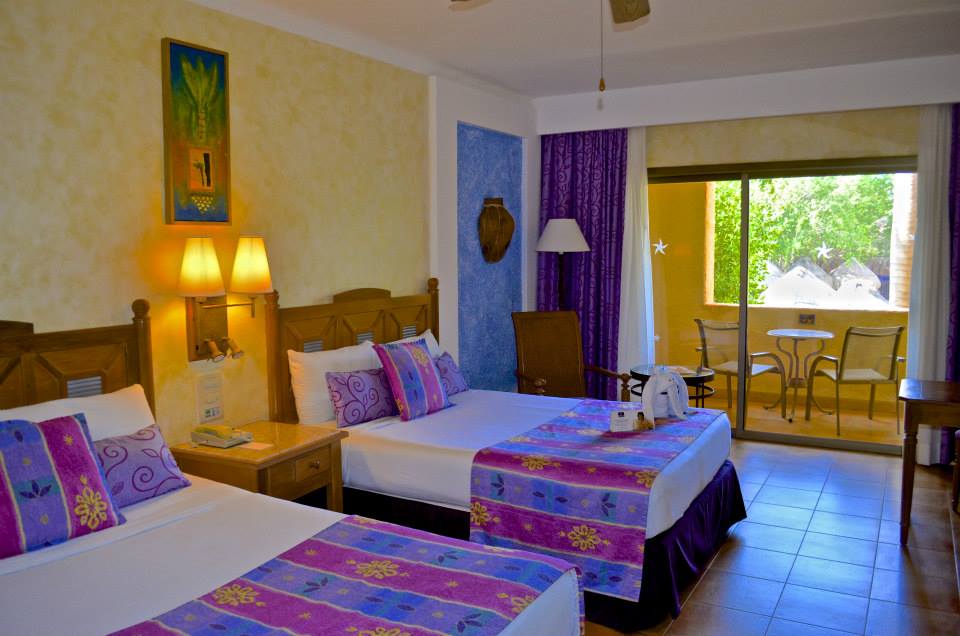 How to get the cheapest group rates on Playa del Carmen group travel?
Plan at least 6+ months from your travel date
Don't involve 30 people when choosing a resort
Rates you see online don't include free stays at the resort
Don't fall for online marketing of cheap resorts
Be careful of "too good to be true" rates
You can use your free stay to lower the costs for your group
Get travel insurance if the rate ever decreases after booking
Playa del Carmen group travel usually means there's more than 10 people traveling together. The more people you have, the larger your group discounts can be. Hotels in Playa Del Carmen consider groups to be 5 or more rooms, so basically 5 or more families/couples.
---
Find a Playa del Carmen Group Travel Expert
Tell us a little about your group trip and we will match you with an expert in that area. The more detail you ca send us, the better we can match a perfect resort to you.
*Free hotel stays & room upgrades require a minimum amount of people at participating Playa del Carmen resorts.
---
Planning Group Travel to Playa del Carmen
If you're planning a group trip to Mexico, specifically staying at a Playa del Carmen all inclusive resort, there's multiple things you want to be ready for. Resorts in this area are very popular and tend to sell out about 2-3 months before travel. Some of the resorts in this area can accommodate groups ranging from 10-1,500 guests. It's a good idea to plan and book ahead, because all the all inclusive resorts that offer vacation packages within a "group" budget sell out fast. Most groups book 6-18 months out to ensure that all their family and friends can attend.
Choosing where to stay in Playa del Carmen, will be determined by your groups budget and what you're looking for in an all inclusive resort. Ask your group what they want included in their group package and if anyone will be bringing their kids. Things to consider would be: swim ups bars, ice cream shops, spa available, tours & activities nearby, certain type of food, gluten free, vegetarian options, etc. Our group travel experts will match what you're looking for and will negotiate the lowest group travel rates with over 8 suppliers that carry all the resorts in Playa del Carmen.
Traveling to Playa del Carmen & 5th Avenue
With your all inclusive vacation package, airport transfers will be included from the Cancun airport. Hotels in Playa del Carmen are only about 30 minutes away with your Cancun group package airport transfers.