Sandos Finisterra All Inclusive
The illustrious Sandos Finisterra Los Cabos has become an icon in terms of Los Cabos all-inclusive resorts, Cabo group packages, incredible architectural design, and superb resort amenities. Newly renovated, Sandos Finisterra is referred to as the "Heart and Soul of Cabo", making it one of the most visited destinations in Los Cabos, Mexico. Located on a pristine, white sand beach, this resort remains only a short walk from downtown Cabo San Lucas, the famed Cabo San Lucas marina, top notch restaurants, boutique style shops, rowdy nightlife, and a variety of different water sports.
Group Sandos Trip in Los Cabos
We offer the most affordable Cabo group packages than anywhere you'll find on the internet. That's right. You can book a trip for an enormous group of friends or family without the headaches. With several different packages available, you as the customer truly get to design a vacation with your most specific needs in mind. Whether you're a single vacationer, couple, honeymooner, family, group of college students, or anything in between, Sandos Finisterra can accommodate you during your next vacation to Mexico.
Transfers to and from the Airport
Optional Payment Plans available
Amazing pool area
Great views
Incredible location
Free room upgrades upon availability
The relaxing trip you deserve
Best Cabo Deals at Sandos Finisterra
One of the all-inclusive resorts Los Cabos seems to have things beating to a different drum and it's called Sandos Finisterra Los Cabos. Here, you'll find a different style of comfort, luxury, and entertainment, for the staff at Sandos has been performing outstanding services for several years. What does an all-inclusive resort really include? Just about everything you could ever imagine! Bottomless drinks, food all day, and family friendly activities to enjoy with your entire group. So, whether you choose to spend the day sun bathing on the beach, or playing in the refreshing pool, Los Cabos all-inclusive resorts can offer you something amazing during your next trip to Mexico! For example, at Sandos Finisterra Los Cabos, guests are treated to meals, snacks, international cocktails, waiter service, 24-hour room service, tennis, fitness center, Kids' club (ages 4-12), Baby Club (ages 2-3), complimentary WiFi, water aerobics, pool basketball, pool volleyball, and much more! But, the best part of this resort experience is the fact that all prices, taxes, and tips are always included in your vacation package.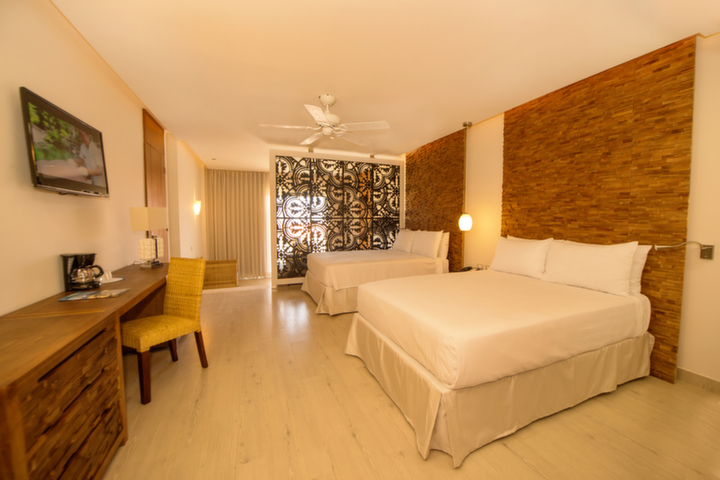 Finisterra Cabo Packages
The Los Cabos weather is one of the most sensational in the entire country, from the seemingly endless sunshine to the incredibly low precipitation, you'll soon understand why so many tourists call Los Cabos home while they visit Mexico. At Sandos Finisterra Los Cabos, you get access to four different swimming pools, six jacuzzis, pool snack bar, and tons of adult-only activities and entertainment. This resort isn't only about lounging around in the sun, drinking until the sun goes down, but Sandos Finisterra Los Cabos also offers guests some of the most exquisite cuisine in the area!
Luxury Cabo Group Rates
As a luxuriously historic resort, the experience at Sandos Finisterra Los Cabos relies on ample beach dwelling, enjoying lively beach parties, candlelit dinners on the beach, walking around Cabo San Lucas, and simply living it up in a beautiful beach setting. You can dig your toes in the sand while you drink the home made cocktail of your choice, all while watching the sun descend upon the horizon. The Los Cabos area is known for being home to a variety of different activities, which are all available to Sandos Finisterra Los Cabos resort all inclusive guests. Though you may just want to relax in the comfort of the resort during your vacation, sport fishing, diving, golf, and water sports can also be enjoyed while you stay at Sandos Finisterra.
Sandos Finisterra Resort Deals
Located next to the Fiesta Americana Grand Los Cabos, on a vast golden stretch of beach, Sandos Finisterra Los Cabos brings guests to a part of the country that they've only dreamt of. You're granted the ability to witness some of the most spectacular sunsets, sensational views of the famous Land's End Arch, complete access to the mighty beach, and can even take a late night walk on the beach with your life partner. Los Cabos is uniquely located in an area of Mexico where desert meets ocean, thus creating an atmosphere like no other. So, take a seat under one of Sandos Finisterra's shaded cabanas, sip on a handcrafted drink, and enjoy being in the heart of Cabo San Lucas. Or, if you're the more adventurous type, take advantage of some of the motorized and non-motorized water sports. Scuba diving, snorkeling, soccer, surfing, volleyball, and more!
With Cabo group packages easier than ever to book for larger parties, it's simple to make an international buffet, or gourmet dinner reservation for all your family and friends. Try one of the three distinct a la carte restaurants, which feature Italian, steakhouse, and healthy gourmet meals for everyone to enjoy. Looking for something more upscale? Then head over to one of the resort's five restaurants and see what the chefs at Sandos can offer you! Los Cabos all-inclusive resorts are calling your name! Stop procrastinating from the vacation of a lifetime. Start searching all-inclusive packages and discover what a vacation getaway in Los Cabos can do for you!